Lacunae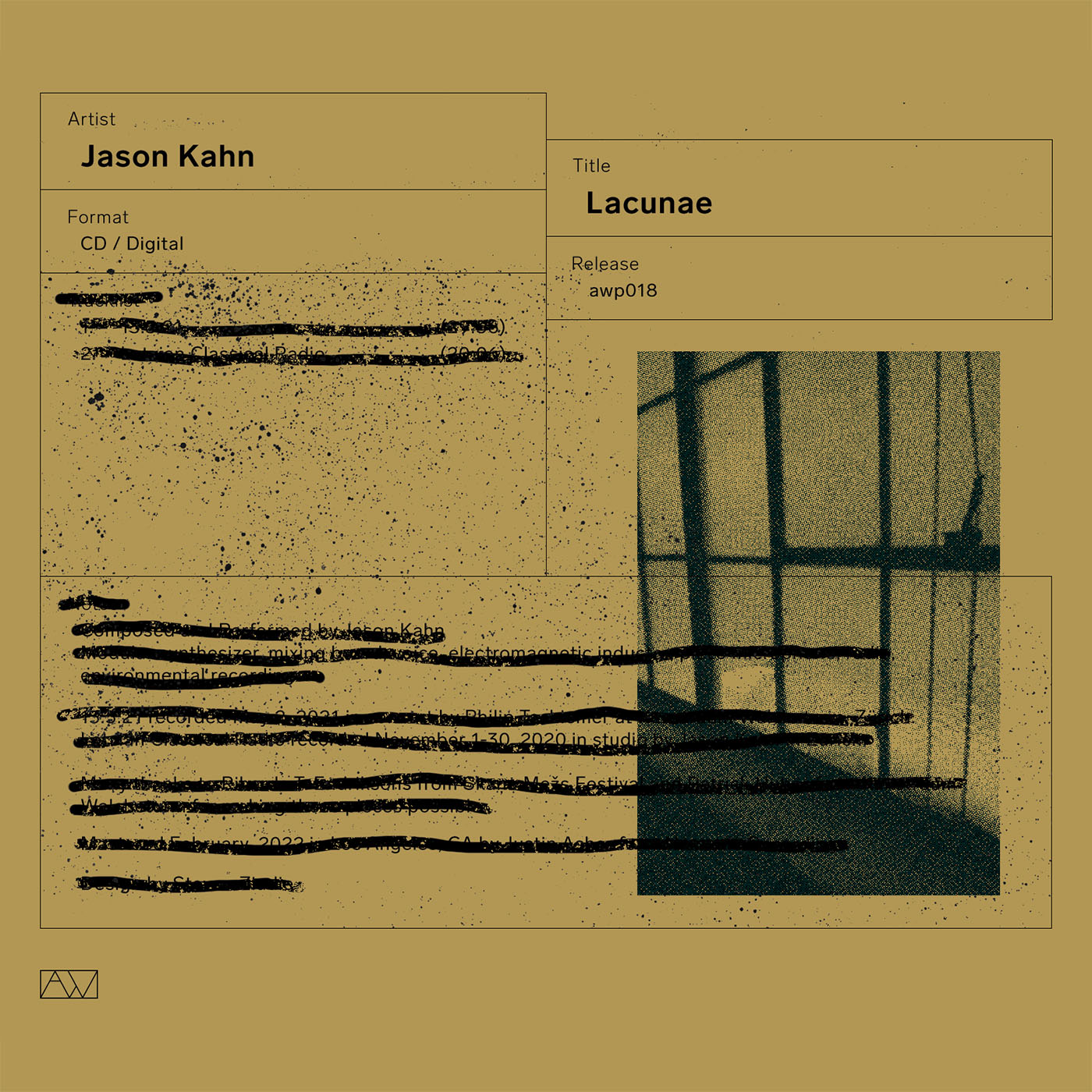 contents
13.5.21 (29:56)
Latvian Classical Radio (20:06)
credits
Composed and Performed by Jason Kahn Modular synthesizer, mixing board, voice, electromagnetic inductor, piezo microphone, radio, environmental recordings.
13.5.21 recorded May 2, 2021 in concert by Philip Tschiemer at Kunstraum Walcheturm, Zürich. Latvian Classical Radio recorded November 1-30, 2020 in studio by Jason Kahn in Zürich.
Many thanks to Rihards T. Endriksons from Skaņu Mežs Festival and Patrick Huber from Kunstraum Walcheturm for making these pieces possible.
Mastered February, 2022 in Los Angeles, CA by Justin Asher for mNemonic Recordings
Design by Steven Ziadie